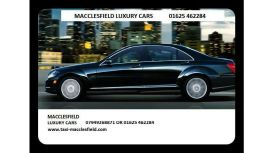 Macclesfield Luxury Cars are something a little better than a taxi service based in Macclesfield & Cheshire. We are a Taxi & private hire service that provides quality executive cars. A business ​& corporate service for clients in the public eye or people who just like quality. Catering for the customers who require a professional luxury reliable transport. Our clients benefit from our reliability timely outstanding service with immaculately clean cars with friendly male & female drivers.
Macclesfield Luxury Cars have been around for a number of years and understand what our clients require. We've based our services on clients who demand the best with the upmost privacy & discretion. Providing you with outstanding luxury comfort and style throughout your journey. All our cars are fitted with satellite navigation and tracked by mobile phone so our drivers can be contacted at any time. We also take credit cards for those that wish to pay by business card or you can pay over the phone when booking to save time.
---
Services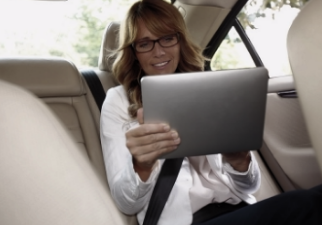 Are you travelling for business and need a car service? Do you need a reliable corporate chauffeur service in Cheshire? Macclesfield Luxury Cars offers professional chauffeur car service for business and corporate travellers.
Executive Transfers:
Whatever the reason for your business or corporate travel, we have it covered. Our chauffeur drivers will pick you up and get you to your destination relaxed and on time. Our executive vehicles include the Mercedes S Class and Jaguar XF. We also provide professional chauffeur drivers and the utmost discretion for our clients.
Airport Transfers:
When arriving at the airport we will meet you with a greeting board displaying your name and company. We will then take you to your hotel or business meeting in comfort and be on hand if needed for the day. When going to the airport we will pick you up and ensure you get to the airport in plenty of time for your flight.
Corporate & Business Accounts:
At Macclesfield Luxury Cars we want to make your business travel as easy as possible. Many of our clients are long term customers that have benefited by setting up a corporate account. This allows us to invoice your company so the passenger does not have to carry cash. We also provides credit card facility for all major credit cards for those that do not have an account.
Reviews and Ratings
We do not have any reviews about Macclesfield Luxury Cars available right now.