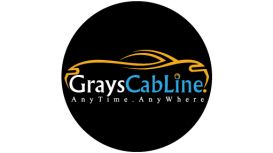 Grays CabLine provides taxi in grays, taxis in Thurrock, taxis in Chafford hundred, taxis in Tilbury and all parts of the local area. We provide you with a good quality, Reliable and affordable Taxi service anywhere in London.
And yet, so little has changed about us. We still believe that taxis and minicabs can be so much more than just a means to an end.
Our clients are right to expect extraordinary standards, and by combining the latest technologies with traditional customer service values, we have revolutionized this industry.
Today, our cars are responsible for getting people where they need to go each year in London alone. And with our business expanding every day across the UK we will continue to deliver that same excellent service consistently, no matter where we are.
Services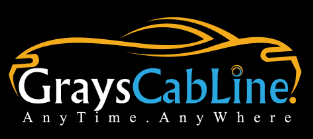 Corporate taxi accounts with Grays CabLine in Thurrock helps you run your business more efficiently. We will deliver parcels and documents, take employees to meetings and meet their visitors at the station or airport.
We will set up your taxi account and send you confirmation including your account number which you will use when booking with us.
Taxi accounts are invoiced on a monthly basis.
We offer an all-inclusive corporate account tailored to your individual needs to make your life easier. We'll take care of the paperwork and conveniently provide you with an itemised bill at a predefined interval (e.g. once a month). Corporate accounts streamline the billing process and take the fuss out of paying for each and every journey. And because it makes life easier for us too, you'll get a discount!
Reviews and Ratings
What a great service. Needed not wait any minute at airport as the car was bang on time waiting. Lovely cheerful guy who even picked up and dropped my heavy luggage inside my house. Would highly recommend.
Excellent service.. exactly knows the locations.. would love to travel again.. keep up the good work.
A fantastic ride.. enjoyed a lot. Suggested others to try once.