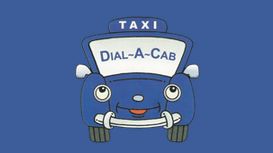 Dial-A-Cab Poole has been running as a taxi company in the Borough of Poole since 1989 and we were one of the first companies to introduce a WAV (Wheelchair Accessible Vehicle) to the area, so we have plenty of practice!
We have always openly welcomed new technologies in the taxi business, and have come along way since the old days of over-the-air radio despatch, relying for the last 10 years on an integrated computerised despatch system, with live GPS tracking of the vehicles so that we can get the closest car to you as efficiently as possible!
Most of our fleet is made up of MPV vehicles with 5 or more seats (up to 7 currently) with several that can take wheelchairs plus a certain number of extra passengers, so we can quite easily accomodate large group bookings. If you require a Saloon car, or a vehicle with a lower seat, please specify, often it can be the opposite with a requirement for a high seat, so please, let us know!
---
Reviews and Ratings
We do not have any reviews about Dial-A-Cab Poole available right now.