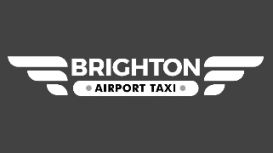 AIRPORT TRAVEL MADE EASY FOR THE JOURNEYS THAT MATTER.
Our airport transfer service offers travel that is both fast and reliable. Pre-book up to 6 months in advance or get in touch on the day – whether booking our Select, or Executive and First services, we know that catching your flight is non-negotiable, so you can count on us to get you to the terminal with time to spare.
With complimentary 4G Wi-Fi and a phone charger in many vehicles, there's a reason we're the first choice when it comes to UK airport transfers. Wherever your travels are taking you, whether it's an airport drop off, or meeting you at arrivals for your journey home, the Brighton Airport Taxi Group are there for the journeys that matter. So book one of our cars today, and let us do the rest.
Getting ready for your flight? In an ideal world, you arrive at the airport and it's wheels up in no time. The reality – as we all know – is usually a little less seamless. When you book with the Brighton Airport Taxi, rest assured that it is our number one priority to get you to the airport, comfortable and stress-free, taking the hassle out of air travel.
AIRPORT DROP OFFS AND PICKUPS.
We know your time is precious, especially when you travel. The Brighton Airport Taxi Group look to remove all unnecessary stress. Enter your flight number when you make your airport booking and we'll add all the details of your trip to your journey, including airport, terminal and departure/arrival time. We'll even help with estimate your travel time for departures (whether booking online or via our call centre).
We even perform flight tracking. By combining this information with traffic updates supplied to us by our HQ, our drivers can plan your journey better and ensure you're never late for a flight again. We can even check to see if your flight has been delayed or cancelled. So no more long waits at the terminal, what other airport taxi gives you that assurance?
PLAN YOUR AIRPORT BOOKING IN ADVANCE.
So long as you're travelling inside six months, you can book your airport transfer now. Sign in or register to book in advance or – if you'd rather – book for an immediate pick-up on the Brighton Airport Taxi.
Reviews and Ratings
I have used a few times in my local city. It was very easy to book and communicate. The drivers are friendly and always on time. Highly recommended.
I have used this company several times for business and personal travel to Heathrow and Gatwick. The service is excellent to meet and greet at the airport and online booking is simple and easy to use.